June 3rd, 2019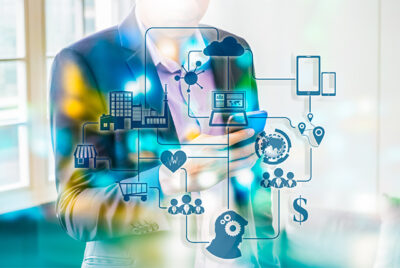 Recently, MarkeTeam members attended the 2019 Marketing Analytics Conference (#MAC2019) hosted by ANA and Momentum in Atlanta. This year's conference focused on "Leveraging Marketing Analytics to Discover New Value Opportunities" and we wanted to share some of the highlights:
Personalized experiences, the way of the future
Fundraisers who want to remain relevant and competitive need to provide experiences that delight their supporters. Supporters' expectations have changed, and they want more from your brand than just the same old same old. They want an experience—much more than using their names in a subject line or recognizing birthdays.
Creating entire experiences customized to the supporters' interests while providing some unexpected extras is the goal. One consumer brand is building a "points through engagement" program which results in surprise statuses and awards for customers. Another brand is using location information to send coupons when the consumer nears a store location.
Data integration
To support the necessary level of segmentation to create these experiences, organizations must have a more complete view of their supporters. To paraphrase Neo in The Matrix: "That means DATA … LOTS OF DATA." Data must also be integrated across all online and offline channels. Most organizations use off-the-shelf Data Management Platforms (DMP), but some have moved to building their own customized systems. Both options require significant investments in time, resources, and infrastructure, but are an inevitable step.
Creating entire experiences customized to the supporters' interests while providing some unexpected extras is the goal.
Many for-profit marketers have already made this investment and are executing on its capabilities. On the other hand, non-profits are more slowly building integrated platforms at a rate that is slower to materialize. On the upside, the learnings gained from commercial enterprises can be leveraged to ease the process, especially since these efforts can take years to complete. However, pushing these initiatives forward can help your organization differentiate itself from other charitable causes. In a world of increasing competition for philanthropic dollars, this is ever more important.
Identify supporters
While looking to provide a unified personalized experience, organizations need to integrate offline and online data to identify their customers across all channels to gain a full understanding of how customers interact with their brands. Identity Resolution can assist in building ID-level data that can be used as input into the DMP to more effectively segment and target with optimal timing.
Embrace regulation
Additionally, new challenges are arising as the General Data Protection Regulation (GDPR) affects global sites, with California's version, the Consumer Privacy Act (CCPA), going into effect in 2020. Before the conference, MarkeTeam used the acronym ITP as a handle short for "Inside the Perimeter" (Atlanta's I-285) but it turns out it stands for "Intelligent Tracking Prevention." Apple has already rolled out a version for iOS users that makes Safari's default setting block all 3rd party cookies. Firefox is planning to parallel that action this year, with Chrome's expected action in 2020. These changes mean that browsers are moving closer to the "walled garden" structure that prevents marketers from accessing identifiable data from Facebook, Twitter, and other social media. Getting creative with offline marketing media will remain a key factor.
A cookie-less future will be a bit muddier and make the job of piecing together data more difficult. Start your journey immediately, because the future is now here!
Blog written by Sorian Enriquez | Senior Data Analyst
and Allison Williams | Director of Analytics