July 26th, 2021
Over the past year and a half, the pandemic has had a profound influence on how the world operates. Concepts that would have seemed foreign five years ago, such as curbside delivery and purposeful social distancing, are now commonplace. For more nonprofits, fundraising has also seen a tremendous shift, with online engagement playing a more dominant role.
The DMAW recently hosted a weeklong series outlining several ways nonprofits can further grow your digital fundraising efforts. From June 7-11, several MKT members attended Digital Week: The Latest in Digital Fundraising. Here are notable takeaways from the Conference.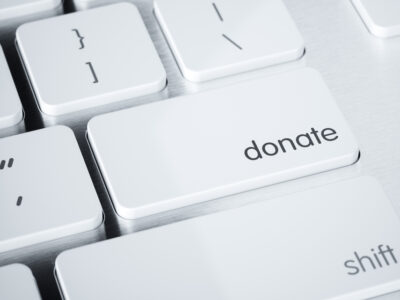 As the pandemic shuttered staple fundraising events such as 5Ks, walks, and galas, nonprofits were forced to pivot overnight.
Nonprofits leaned into digital fundraising as the go-to avenue for staying in front of current donors, acquiring new prospects, and generating the funds necessary to maintain their mission.
According to the 2021 M+R Benchmark report, overall online fundraising grew by 32% with measured growth seen across all channels (i.e. email, social media, text messaging).
Email list sizes grew by 3%, text messaging audiences grew by 26%, and almost all email metrics — open rates, click through rate, response rates, and page completion rates — increased last year.
While the world has started to return to some semblance of normalcy, the pandemic has fundamentally changed the world of fundraising, with more donors being acquired and donating, online.
1. Donors read faster than they can watch.
Having a digital communication and fundraising strategy is standard across the industry. Video storytelling has become a staple of many nonprofits giving constituents a richer experience and allowing them to hear directly from organization leadership, volunteers, or testimonials.
However, from a fundraising perspective, relying solely on the video to make your ask may not generate the revenue you need. When developing video messages, be sure to include your primary call to action in writing within the body of the email. This will allow donors to quickly understand what is being asked of them and react even if they do not have time to play your video.
Consider incorporating CTA language throughout your video, not just at the end. Again, the goal is for the donor to quickly understand what is being asked of them without needing them to commit time that may not be available.
Now is the time to make sure that your data collection methods are in place, so you can thrive in a third-party cookie-less future.
2. Your digital presence does not have to crumble.
The advertising world is preparing for a cookie-less future or, at least a world in which third party "cookies" (a piece of code loaded onto your computer or device that tracks your digital movements) will no longer be supported by web browsers such as Google Chrome. While the formal end date is still to be determined, it's important that you act now to prevent this policy shift from crumbling your digital advertising presence.
First and foremost, this decision is a positive step! Web users today are more aware of their online privacy and expect better protections from organizations they support. Third-party cookies are already blocked by many ad blockers, such as NortonLifelock, so the long-term impact of this change should be minimal.
Now is the time to make sure that your data collection methods are in place, so you can thrive in a third-party cookie-less future. First, make sure that you have Google Analytics and Ad Manager active on your website and set-up to maximize data collection. If you're not doing this currently, begin regularly reviewing and analyzing this data to see what you can learn from your site visitors. Are you seeing any trends or common themes in interests? What other content sources are they following (e.g, are your donors more active on Facebook or YouTube?). Lastly, learn about new opportunities available, such as Native and Contextual targeting, and begin testing to determine what works.
3. Consciously woo your new donors.
If your nonprofit picked up new donors during the pandemic, that's great. Now it's up to you to keep them. As noted earlier, 2020 saw a 32% increase in online fundraising along with an influx of new donors. While the pandemic was the primary driver of this increase, 2020 also saw a highly contested election, a continued focus on climate change, and a rise in the fight for racial justice.
As a part of the M+R Benchmark, many nonprofits indicated that both COVID relief and racial justice were primary focuses. Results show no significant difference in performance between those that focused on racial justice versus those that did not. However, organizations that provided COVID relief got significantly stronger response than those that did not.
What does this mean to you? Well, it does not mean that you should not make racial justice a priority, or that you should solely focus on COVID relief. Rather, you should develop an engagement strategy that expands on the messaging that brought new donors to your organization. Here are a few tips to consider:
Lead with stewardship. Be proud of the work your donors allowed you to accomplish this past year. While we love to feature stats — a testimonial from someone you helped goes a long way.

Prioritize unrestricted revenue. It may be tempting to target your new donors with messaging that mimics the unique situation of last year, but resist. Unless your organization plans on continuing long term efforts around pandemic relief, instead educate new donors on all the programs and services that you provide thanks to their support. An email welcome series is a great way to accomplish this.

Focus on the second gift — The key to donor retention is to receive that next gift. Any welcoming or on-boarding series must conclude with an ask. Be sure that your ask is specific, and offers multiple options to make a gift.
Blog written by Pete Brooks  |  Account Supervisor