October 1st, 2021
Smile Train needed a new way to showcase the work being done around the world for children with one of the most common birth differences — cleft lip and palate. Their long-standing acquisition control package was a #14 OE with a US map, which is an expensive premium. With an alternate option, Smile Train could cut costs and maintain a comparable response but create a better long-term value.
MarkeTeam created a new format called 'Smile Files.' This concept shows elements of a simulated medical evaluation form of three children that received cleft repair surgery. Each smile file outlines the specific condition of each child, their location, and perhaps most importantly, their story.
Smile Files is composed of a #12 OE designed to look like the manila folders commonly used in medical offices — with three tabs at the top, one for each child. The letter shares a bit of each child's story and features a sidebar of their photos affixed with a faux paper clip. Each insert, or file, tells the story of a child Smile Train has treated, and how constituents can help more children get their forever smile.
A concept showing elements of the medical evaluation forms of three children waiting for surgery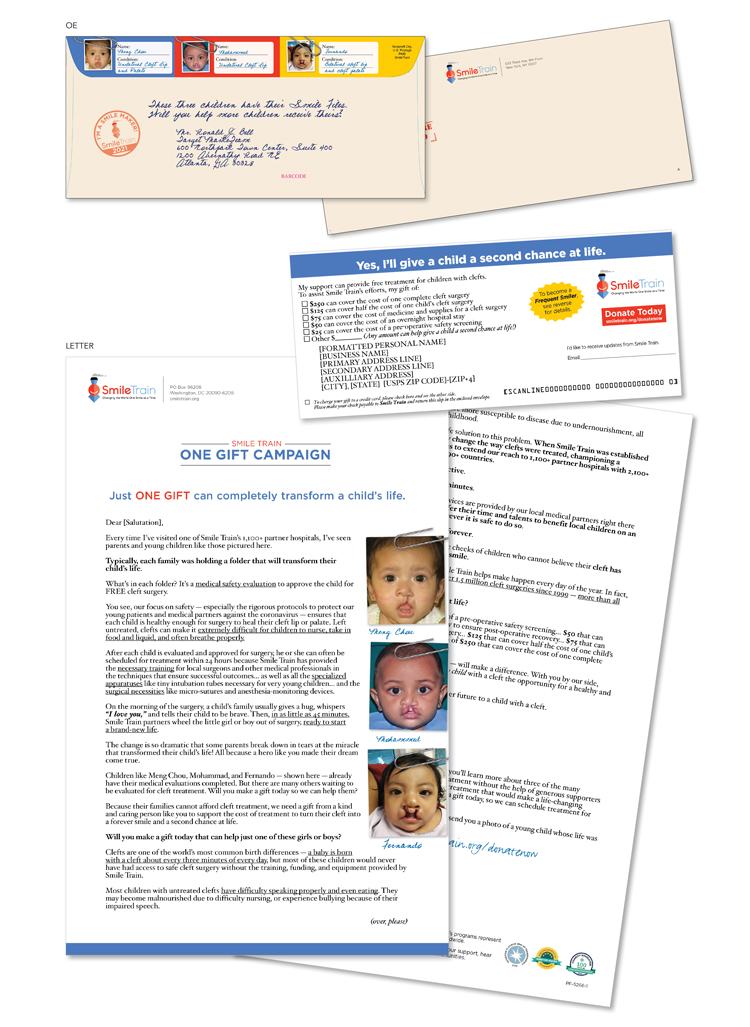 Smile Files provided an 18% response lift over the control and a 13% improvement in average gift with an overall lift of 33% in Rev/M. Smile Files is also cheaper than the control, providing even further benefit of a 31% reduction in CPDR.
Smile Train also has continued to monitor the backend performance and after 10 months the Smile Files have a marked improvement (13%) in first year retention and a 17% higher subsequent gift as compared to the US Map control names, leading to a significantly higher long-term value.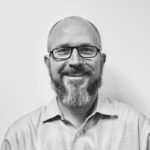 Blog written by Brian O'Keefe | Senior Vice President of Client Services