January 14th, 2019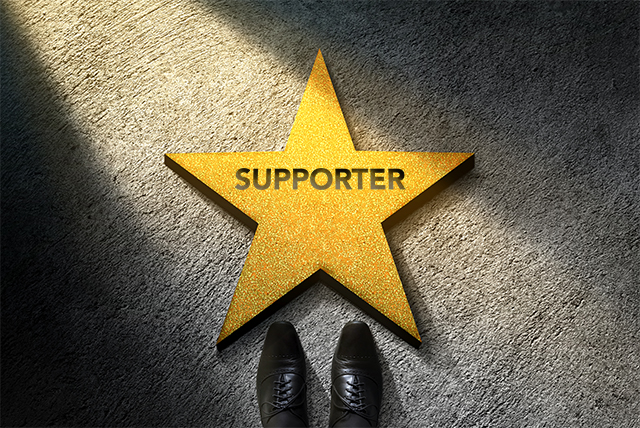 Yes, yes, and yes! Loyalty, like respect, is earned and not given. You've already invested a large amount of time and effort to acquire your supporters, captivate them through your messaging and welcome them as longtime loyal supporters. Out of the 1.5 million nonprofit organizations registered in America, your supporters have demonstrated their loyalty with multiple gifts over multiple years or by converting to monthly sustainers. After you've gone through the hard part of gaining their loyalty—now what?
Reward them!
Backend and Upfront Premiums
Direct mail kits should always encourage giving. In packages that offer backend premiums, the message states, "If you give today, you'll receive this branded item in thanks for your support." Your branded premium allows donors to feel part of the cause, to "wave the flag" and demonstrate their support. A premium that aligns your organization's mission will help to increase donor loyalty and serve as a reward. To encourage long-term commitment, providing the premium upfront is also a great option!
A premium that aligns your organization's mission will help to increase donor loyalty and serve as a reward.
You're an A-list supporter!
Many organizations create exclusive audiences to recognize their most loyal donors, similar to the way that most nonprofits create Mid-level programs. These recognition societies that tout the number of years of service to the cause recognize loyalty but are not designed to have giving levels. By continuing to call out years of service, they provide motivation to continue supporting your organization. For donors that are approaching the minimum level (three to five years is a typical minimum for loyalty), invitation packages can be created that encourage supporters to make one more gift to be eligible for all the extra bonuses that come with being an A-list supporter.
Say something nice … not once but twice!
Every time a supporter makes a gift, they receive an automatic thank you—the best way to acknowledge your appreciation for their generosity. Take it a step further and handwrite personalized thank you notes for your A-list supporters, especially when they reach a milestone such as 10, 15 or 20 gifts, five or ten years of consistent giving, or some cumulative amount that equates to a mission multiple.
Other recognition devices include certificates for milestones, and even simply stating their years of service in direct response efforts or on membership cards. American Express has always listed "member since" on their cards—take this tip and use it yourself!
These forms of recognition help you develop a deeper connection, letting donors personally know that their consistent giving accomplishes so much for your organization. Keeping them updated on how their contributions made an impact makes them feel a part of the progress and could convince them to increase their gift amount the next time to have an even larger impact.
The greatest reward is acknowledging your donors' support—let them know you recognize their loyalty and are so grateful for their gifts!
By Olivia Brashear | Account Executive