October 14th, 2019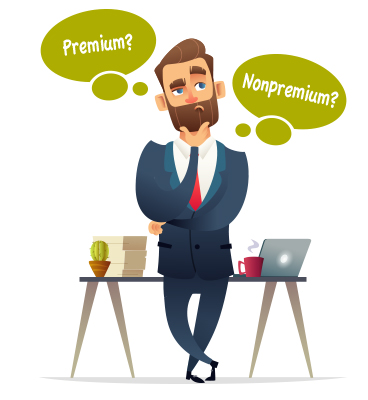 There are an almost-infinite number of premiums used in fundraising acquisition, from the traditional address labels to higher-value t-shirts, tote bags, and other merchandise. Their objective: to generate opening and higher response rates than nonpremium offers, thereby creating a larger base of supporters.
The question is, do premiums work? And what is the strategy behind these offers?
Obviously, if premiums didn't work, you wouldn't see so many of the leading charities using them. A world map and tote bag for Doctors Without Borders and Smile Train; angel medallion, miraculous medal and dreamcatcher for Catholic Relief Services, Oblate Missions and St. Joseph's Indian School; backpacks and messenger bags for World Wildlife Fund, the Sierra Club and Defenders of Wildlife; or elaborate address labels and greeting cards for Veterans of Foreign Wars and Paralyzed Veterans of America are all multi-year controls. In fact, more than half of all direct mail efforts have some sort of premium offer.
On the other hand, zoos, aquariums, food banks, schools and Goodwill organizations rarely seem to use any type of front-end or back-end premium. How do they get by?
It comes down to the objectives of the organization.
Many advocacy organizations require large audiences to vote, show up at rallies, sign petitions, or interact with friends, coworkers and neighbors to further their causes. For them, the use of premiums generates higher response and allows their supporters and activists to "wave the flag" with branded merchandise. Notably, most premium offers in this space are back-end (make a gift to receive the product) and typically closely affiliated with the cause.
Non-profits that offer hard benefits—discounts on merchandise or insurance products (AARP), or admission to events or local facilities (zoos or museums)—normally do not need to offer a premium for support since their benefit is "baked in" to their offer. If they do, it's typically tied to higher levels of support or sustaining gifts.
Charities with few benefits directed at their supporters—health and human services, veterans, international relief, and education—are the ones that need clearly defined objectives to target key populations either with or without premiums.
In all these cases, the key indicator is the measurement of long-term value.
Low-cost front-end premiums (address labels, notepads, and greeting cards) encourage opening—a key objective for non-profits seeking a broad audience for parallel programs such as planned giving or special event participants. Many medical centers have learned that most of their income from wills and bequests comes from households with second- or third-degree relationships to former patients (friends, distant relatives, or co-workers). Reaching a very wide audience of interested and engaged parties beyond their direct patient base can provide a database for ongoing communication for planned gifts and generate more income than their total direct response program. In addition, premiums can also encourage recipients to participate in special events (Komen's Race for the Cure or March of Dimes' March for Babies), thereby creating another source of warm prospects for conversion.
Low-cost premiums also work for lesser-known charities and start-ups who cannot depend upon their brand awareness to generate response. By providing an incentive for opening, they can raise awareness of their mission to households who might otherwise never hear of them.
High-value front-end premiums are normally targeted to high-potential supporters—either households who have high affinity with direct competitors or those with high net income and/or net worth. (Notably, this tactic is also used for deep lapsed recapture of high-value former supporters—see our blog A stick of dynamite in your supporters' mailbox?) Using a heavily branded premium along with extensive copy that differentiates your brand from a competitor can convert a significant number of top prospects to favor your charity.
Back-end premiums usually have a completely different objective: defining a base level of support that is needed to ensure profitability over the long run. Once a charity has decided that a set amount or higher is needed to generate net income and regain its acquisition investment, offering a premium at that level sorts out potential supporters. Although gifts of all amounts are still accepted and solicited, premiums and other benefits are only provided to higher levels of support. This gives many non-profits a "sweet spot" to mail to a much broader audience with a low-cost package, but still generate substantial response at the desired levels while only paying for the fulfillment of qualified premiums.
Pure nonpremium approaches are typically the domain of charities who want to stress their cost-effectiveness while also minimizing their overall costs, or those with hard benefits that serve the same purpose as a premium. Potential supporters for food banks, international relief or human services may shun charities that appear to overspend on their mailings, while zoos and museums offer free admission as their membership premium.
In all these cases, the key indicator is the measurement of long-term value. Although nonpremium donors normally have higher LTV, premium offers can generate higher response from those same households along with many lower-value supporters. MarkeTeam has found that providing LTV by list and package over at least a 12- to 24-month period can guide the use of premium offers, along with frequent testing of new creative approaches and package rotation. Assigning premium and nonpremium offers based on refined segmentation including wealth, income, and charitable giving, is a recent addition to our toolkit, along with exchanges of high-dollar supporters.
For most organizations, a combination of front-end and back-end premiums along with nonpremium approaches can help build larger files with higher overall long-term value.
Blog written by Scott Bell | Vice President of Client Services