June 17th, 2020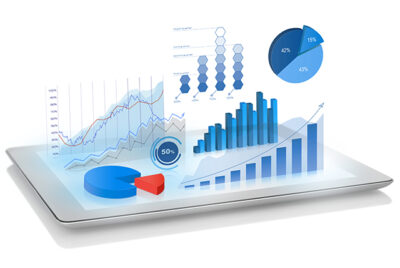 Overview Before the coronavirus pandemic hit the country, MarkeTeam members attended the 2020 Power Platform World Tour Conference hosted in Atlanta and we wanted to share some of the highlights. This year's conference centered around Power BI while also discussing how Power Apps and Power Automate (formerly Microsoft Flow) could be incorporated to enhance the user experience.
What is Power BI? As analysts, spreadsheets are a fundamental part of our day-to-day life. However, when it's time to present the results and deliver answers, a more powerful tool with advanced visualizations and additional data connections is required. This is where Power BI comes in. Power BI is a Business Analytics tool that provides for "data munging and mashup", merging and manipulating data to prepare a visual presentation. Power BI can connect to hundreds of data sources such as flat files, CRMs, and Data Warehouses to import the information. Once the data is in Power BI, the user can select from hundreds of visual options to present the data in the most effective manner. Users can create reports and dashboards to tell a story that would be difficult to communicate through numbers alone.
This technology should be explored by
savvy non-profits.
Report Layout Data Visualization is an important aspect of designing effective dashboards and reports. There are various UX/UI design principles that can be applied to reports to enhance the user experience and convey the data in understandable ways. People tend to view material in a "Z" pattern, starting at the top left, then moving right and back down to the left. This makes the top left corner of a report the most valuable real estate space—best utilized for showcasing the major takeaways and key metrics. Using optimal alignment, sizing and appropriate colors can also add to your report's effectiveness.
These techniques can draw the user's attention to the important aspects of the data, telling a story by leveraging these design principles. 
Storytelling Storytelling is an important aspect of decision making, with the goal of answering the What, How, and Why:
What—portraying a story with the data through visualizations to address business questions
How—the process of designing a report that visualizes the data in an analytic reporting tool, i.e., Power BI
Why—the reason behind creating a report visual, understanding the end user's motives and the business questions
Understanding these questions helps in the design of the report, to provide the correct information that leads to optimal business decisions.
The conference demonstrated how the Power Platform Suite can efficiently collect and analyze data in the decision-making process for end users, emphasizing its ability to network across multiple platforms to aid in learning. This type of technology is something that all non-profit organizations should be exploring.
Blog written by Kentrell Hargrove | Lead Analyst
and Amanda Semple | Lead Analyst