September 16th, 2020
Over the past few months as we confronted the pandemic, marketers have focused on how to create better-performing emails. During a masterclass at the Atlanta Digital Summit named Tactics to Build Robust Email Programs by Michael Barber, MarkeTeam staff gleaned some interesting take-aways: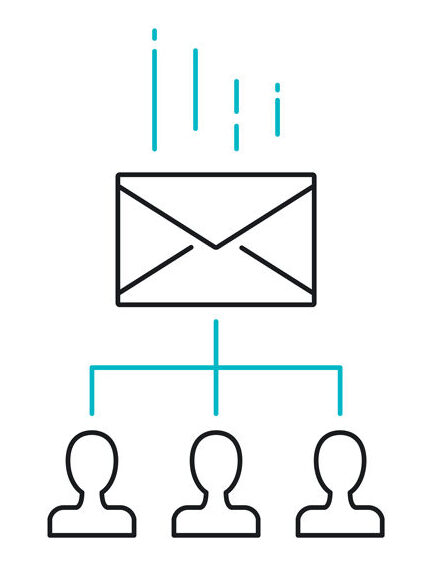 The key to getting into the Inbox – Authentication: Authentication allows ISPs to identify the sender of the email to make decisions about whether to deliver. Without authentication, the emails you toiled over may be blocked as spam.

There are 3 key email authentication standards that many companies follow:

DKIM – DNS-based email authentication standard uses public key encryption to authenticate messages.
SPF – DNS based email authentication system that allows sending domains to define which IP addresses are allowed to deliver email messages on behalf of the domain.
DMARC – an open email authentication standard that sending domains use to block fraudulent emails.

Pass/Fail – If you cannot pass the authentication test by ISPs, then the chances of getting into the inbox of majority of your list is severely diminished. In addition to following policies and procedures set forth in above standards, you should periodically monitor "blacklists" to ensure that your brand is not on them, including:

CBKL
Spamhaus
SpamCop
Invaluement
Barracuda
Lashback
PSBL
ReturnPath
Use Microsoft Smart Network Data Service and Google Postmaster Tools to analyze your email performance and domain reputation.

Reputation: Your reputation is also important to ensure delivery – the higher your reputation, the better chances of your emails landing in the inbox. Reputation is measured at the recipient level and does not always involve clicks and opens. In fact, recipients replying to your email and/or moving your email message from the Junk Folder to inbox or other specified folder are positive indicators of engagement and will increase your reputation.

Content must be engaging and consistent.
Remember you don't want the recipient to just open your email, you want them to respond and build a relationship. In other words, be human!

Marketers often get stuck in the cycle of "corporatization" of messaging. Everything looks the same, sounds the same, and goes out to everyone on the email list. However, people want to see and experience the human side of your brand. (See our recent blog: Emails Should Be Fun) Use personalization more than just adding their name to the subject line or header. Recipients want to feel as if you are speaking directly to them, using language that they use every day.

Diversification

While you need to maintain your branding guidelines, diversify your content to match what your recipients want to see. Keep it simple and provide the right context and sentiments. Segment your email list and design your emails with each segment's preferences in mind: use buttons, copy, and visuals that appeal (testing will need to be executed here).

Set clear expectations of what you would like the recipient of the email to do.

Use of Automation: If you automate any emails, have an automation strategy that follows your donor's journey with your brand, not the journey you think that they should follow. And check up on your automation regularly to be sure it still meets your needs.

Growth should be organic while leveraging multiple tools

What better way to grow your brand than to engage with people who are already interested in you? Have a dedicated email opt-in page on your website, referral programs, and email options for those who visit your website.

Re-engagement
Develop a re-engagement strategy for those who are no longer engaged with your emails. (See our recent blog: 4 Ways to Re-Engage) You can also use retargeted ads based on email behaviors or create look-alike targeted audiences in Facebook that match the profiles of your current active email recipients.

Monitor
Monitor your email analytics, grow an email toolbox to help discover the behaviors of your recipients and what's working for your organization.
MarkeTeam recommends attending the Digital Summit Series at Home event (held monthly at www.digitalsummit.com) to view valuable classes and seminars from some of the brightest digital minds in the country. If you have the opportunity to hear Michael Barber speak on emails, sign up immediately. We promise you will not be disappointed!