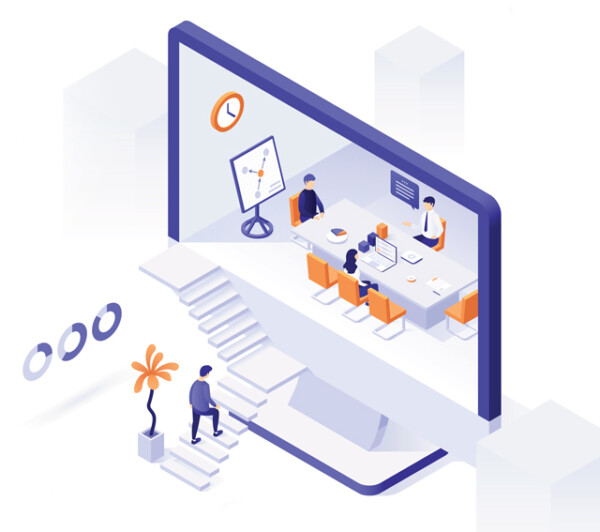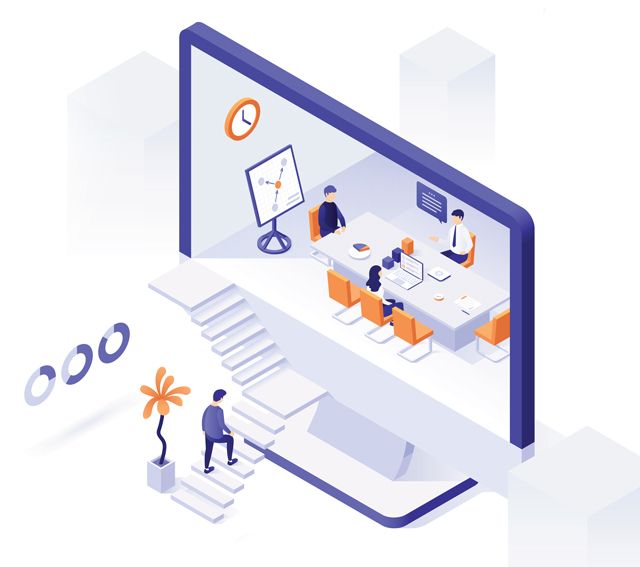 October 1st, 2020
This year's marketing conferences have been conducted virtually. So, no need to pack. No booths. No business cards. No cocktails with clients. And no freebie giveaways.
Other than a few technical glitches, there is a lot to like about the virtual conference format. You don't need to choose between presentations, because you can attend them all. The comment bar to the side allows you to ask questions and see what other attendees think. And the information presented this year has been insightful, as always.
We still have a few more virtual conferences left in the year, but, in case you could not attend, here are a few of our observations so far:
1. Embrace the opportunity to connect virtually.
For starters, the pandemic has forced us to change the ways we communicate with and engage our supporters. The Bridge Conference was faced with this very challenge as the opportunity to host an in-person conference was off the table. Recognizing that cancelling was not an option, the conference embraced virtual technologies to engage and educate their attendees. You can use these same technologies to stay connected with your donors during this challenging time.
First, consider recording video messages from your leadership addressing your donors on how you are serving your mission during the pandemic. Video messaging offers a more robust recipient experience and fosters a stronger bond between you and the donor. Also, if you are not doing so already, maximize your content on social media. Adding engaging content on a regular basis keeps your page active and in front of your fans and also serves as validation that their donation is being used as intended. 
Additionally, to further establish a relationship with this audience, be sure to engage and respond to comments that are made on your social media pages. 
Lastly, with the pandemic keeping people at home, consider incorporating a telemarketing strategy to target active and non-active donors. A targeted telemarketing campaign will offer you a chance to engage one-on-one with your donors and serves as a great opportunity to upgrade active or reconnect with lapsed ones. 
2. COVID brought new donors- how do you keep them post-pandemic?
The COVID-19 pandemic has brought new urgency to our business, shedding new light on the challenges many Americans face, giving fundraisers a new mission providing help closer to home, and bringing in first-time donors and reinvigorating lapsed donors.
While serving those in need should remain our top priority, it is also important to develop a plan to engage these newly responsive donors, so they become active contributors to your cause. 
There are a few key themes to keep in mind when developing this plan. First, thank the donor for their support. One of the easiest and most successful ways to increase donor loyalty is to show gratitude for their generosity. A simple thank you letter or email acknowledging that a gift was received and is being used will go a long way in building donor loyalty. 
Second, encourage your donors to engage with you on-line to learn more. Including a simple lift note in a thank-you letter encouraging recipients to visit your website and engage your social media channels will allow the donor to learn more about your mission and the breadth of services provided. 
Lastly, don't forget to ask for the next gift as a way to solidify your new relationship and raise incremental funding when your new donor is most motivated to give. Include these donors in your next fundraising appeal, as gaining that second gift as early as possible is the key to retaining them and maximizing lifetime value.
3. "How to Steward and Cultivate Major Donors in a virtual world" 
One of the most compelling presenters shared a couple of interesting tools she likes to use to connect to the donors/people in her own organization/life to make them feel special/loved/ appreciated. She showers her donors with love. 
Sending a thank-you text message or even just a text message that says you are thinking of them goes a long way. Consider sending out digital handwritten cards in the mail. 
4. If you know something interesting, share your knowledge.
People want to be on the cutting edge of information. If you just learned something new, share what you learned – others might not know that either (do not assume people are informed, there are a lot of resources and not enough time to read them). 
Looking for things that aren't the obvious trends can help to better educate you and make you more informed at a deeper level. This will pull people in, and it will position your organization as visionary, forward-thinking, and capable of spotting new trends before they become commonplace.
5. Fundraising during COVID-19
The new COVID-19 donors are certainly welcome. But before you place too much faith in their lifetime value, consider that they may actually be like 'Emergency donors' — i.e., more difficult to retain. 
To keep them engaged from the beginning, don't let them rest. The sooner you can get back to them, the sooner you will be able to keep your organization at the top of their radar. 
If we have learned anything from the past, acquisition should not be put on hold during a national crisis or emergency. We know many emergency donors are one-time donors, but we also know that you can acquire some long-term donors. Be mindful in how you measure retention. It can be easy to get lost in the numbers and not tell the real story. Also keep in mind the scope/audience you are looking at.
Blog written by Pete Brooks | Account Supervisor
Anna Shepherd | Account Executive
and Anna Katharine Yager | Account Executive