April 14th, 2022
As we start to come out of the pandemic era, there is one thing we know for sure — there's a 'new normal'. Whether it's our work environments, social environments, or other areas of our lives, we know that things are different now. We see that regularly in how people interact, and as one might expect, also in how donors interact with non-profit organizations.
Knowing that, organizations should take a moment to step back and evaluate their current processes and determine if their current fundraising strategies are still the best approach moving forward. At the ANA Nonprofit Federation Winter Conference held recently in Washington, DC as both a virtual and in-person event, an array of speakers brought their knowledge and expertise to the table, challenging attendees to think deeper about their strategies and to review longstanding processes with a fine-tooth comb to determine if they are still applicable in today's changing giving environment.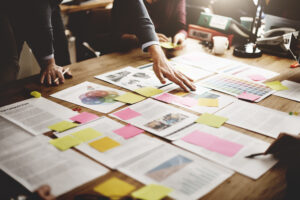 The most basic way an organization can challenge its fundraising status quo is to test, and to never stop testing. Sure, there may be a longstanding control within email or direct mail marketing channels, but it is worth determining on a regular basis if that control is still what the recipient prefers.
Does a control still garner at least the same level of response and giving that it has in the past, and is there room for growth in both metrics? It's best not to exhaust the control before deciding the next best thing. Being on the cusp of a new control email or mail package is key to being ready when the former control fades.
Another aspect for an organization to evaluate is its audience base. Who is being targeted, why are they being targeted, and are those recipients responding in the manner the organization would like for them to respond?
Many organizations invest a great deal of time and money into their low dollar donors, with the thought that those donors will convert to larger donors at some point along the way. But recent research shared at the ANA Conference indicated that low dollar donors might not be worth the long-term investment — and highlighted the high expense of attempting to migrate donors across channels or cultivating higher value gifts, as such efforts are unlikely to be effective.
Being on the cusp of a new control email or mail package is key to being ready when the former control fades.
In fact, low value first gift donors typically have a low long-term value, which is the primary indicator of their potential success/failure as a donor for an organization. The research suggests that the initial gift of a donor is the best indicator for their long-term value, so even some of the high wealth capacity donors might not be cost-effective for an organization to cultivate for large gifts via the standard channels.
A donor's initial gift tends to indicate intent for the length of their place in the donor file, and those low-dollar givers just don't seem to have much movement in their giving pattern. One consideration for these donors is that the organization could invest in generating sustainer gifts at that lower gift level so that the cumulation and commitment offset the investment in their cultivation.
While it is easy for an organization to fall back on their basic fundraising strategy year after year, emerging from the recent pandemic era can be a great opportunity to reevaluate some of the basics and challenge the status quo. A key takeaway from the ANA Nonprofit Federation Winter Conference is that looking inward does not have to be super complicated for an organization. Sometimes, it needs to be at the basic, foundational level to either reinforce the commitment to the plan as it stands, or to make some general changes to what has been constant for a long time in order to adapt to the 'new normal'.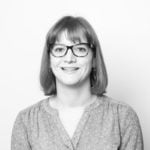 Blog written by Anna Shepherd
Senior Account Executive