MarkeTeam's Data Visualization team all attended the 2022 Global Power BI Summit, which was held virtually earlier this year. The Summit featured more than 100 sessions on topics from Power Query, DAX and Visualization to Power BI Premium, Architecture, and governance, to name just a few. Below are the team's top takeaways.
Data Visualization: Telling the Truth Well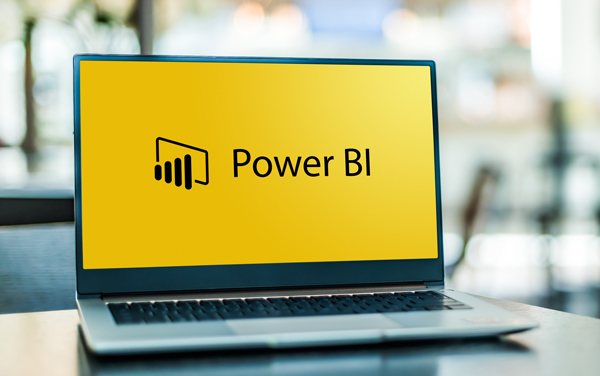 Analysts must remember that a typical end user will not read visualizations in any specific order. A good data visualization creates that order FOR them, in order to best express the story told by the data. Users will be drawn to items that stand out, whether by color, outliers (peaks or declines), size or boldness.
Tactics like axis limitations, positioning, altering the proportions of sizing may make the report easier to read, but less accurate in its interpretation. It is up to the analyst to ensure the user can clearly and accurately read the story presented by the data from the analysis, as opposed to the abundance of lackluster visuals flooding current media, many of which (willfully, in some cases) misconstrue data to support a predetermined conclusion.
Any necessary enhancements or alterations to make a report more clear or visually appealing should be clearly notated in order for the user to appropriately interpret what they are seeing. Analysts have an obligation to the public, as well as our clients, and we should be prepared to assist in spreading data literacy so bad actors cannot easily manipulate public perception and opinion.
New Features
Will Supercharge Power BI 
Power BI is always evolving and introducing new features for report builders to allow them to make better reports. One of the additions: Hybrid tables, which will be available to premium users and premium per-user accounts, will allow the analyst to use direct query for new data by combining the two existing data access methods (direct query and import). This will allow for less resource consumption during refreshes, as well as faster overall refreshes. Without this, these are separate, sometimes duplicate processes that add bulk to analyses. 
Additionally, the new and upcoming Horizontal Fusion feature will allow users to combine multiple SQL queries into one, versus traditionally running them one by one, which leads to a longer processing time. Although certainly not the answer to everything, it is an ongoing engineering effort that currently only runs a few queries at this time, but when it is fully operational, we will see a great performance improvement. 
New custom visuals were presented, such as Charticular or Deneb, which render compelling storytelling as these provide access to highly tailored designs while still adhering to the "Grammar of Graphics". This is most useful for individuals not skilled in CSS programming but wanting to branch out to high-level visual designs.
Technical Topics: Themes and Favorites
Summit 2022 spotlighted some emerging technical topics we were excited about. 
–Analysis and Business Planning: What-if parameters are user-input value slicers that feed into measures. They allow the user to account for projected changes in revenue, sales, and costs, making them a go-to when building business scenario planning reports. These fluctuations can be plotted against the actuals to display the different scenarios and outcomes, which helps leaders make better decisions.  
–Interpreting Results: When interpreting the results of various datasets, it is important to keep in mind that standards of acceptable confidence factors may differ based on the type of data being analyzed. For instance, empirically measured sciences such as biology and physics testing will look for much higher confidence levels before accepting the null hypothesis or the alternative hypothesis. When working with living humans and how they interact with the world around them, the end user must remember that there is a lot of immeasurable "noise" in the data that will make the data set more sporadic. This means when looking for indicators such as response rate, the acceptable confidence levels are much lower, allowing for more freedom in the data and subsequent calculations. 
–Growth and Evolution: As Power BI grows into a more powerful tool with each day, usage is evolving from basic "What Happened" reports (i.e., our standard Adhoc reports) to "Why it happened" reports, where we're beginning to explore more Agile Business Intelligence reports. Currently, we are at a point where we can extend the usability of Power BI by adding the two prominent coding languages — R and Python. This will help us tap into "What can happen? And Optimize Actions" reports, where we can dive into Predictive Analytics and Machine Learning.
The Golden Rules of Data Visualization: More Important than Ever in 2022
Most would agree that "context is key" is the most important rule, but there were six others that emerged throughout the summit as crucial:
Note your target audience

Choose colors deliberately and with aesthetic purpose

Highlight the most important key data
Analysts spend a lot of time in the data, learning and maneuvering it so well, they can occasionally forget their audiences aren't as well versed in it. While Power BI is robust and a great analytics tool, it is at the end of the day, a program for visualization. If you let the data be your guide, you'll always tell the true story.
Blog written by our data visualization team.