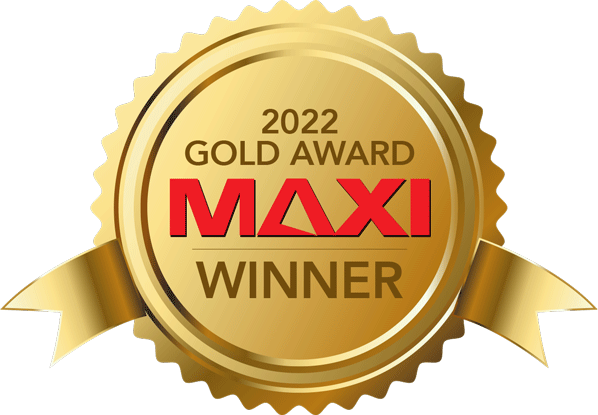 One of the biggest challenges in direct mail is enhancing a successful control. Yet MarkeTeam was able to lift both response and average gift with a format update to a 5X Match Grant Follow-Up Renewal Appeal for UNICEF USA. The winning effort was recognized at the 2022 Bridge Conference with a Gold MAXI Award.
BACKGROUND:
UNICEF USA's September Match Follow-up is a long-running control and one of the highest revenue-generating touches in the annual line-up. Because the appeal is already very successful, testing tends to be incremental. But with production prices rising dramatically in 2021, the team innovated successfully to test a less expensive alternative, without depressing response or gift amount.
STRATEGIC APPROACH:
Recognizing that the generous 5X match drives for donor response, 2021 testing focused on streamlined, more transactional messaging for a new, more scannable experience.  
The control is a cost-efficient #10 mail package with a traditional 8.5 x 14 letter/reply and #9 RE. To drive down production costs, we tested a simple double-slip format, 7.5" x 7" folded in half, with much more offer-driven, action-oriented copy.
The package mailed to a group of Core renewal supporters as a follow up to a #10 appeal that announced the 5X Match Grant six weeks prior.
PROGRAM IMPACT:
Results were even stronger than we'd hoped, exceeding projections with a 13% lift in response as well as a 6% lift in average gift. Factoring in the lower production cost at roll-out, the net revenue per donor improved 16%.
Clean OE with UNICEF's signature brand blue resonates instantly with donor
Copy recaps the generous 5X match and deadline

Urgent, transactional copy stresses the deadline, reinforcing the perishability of the match offer to trigger the reader's fear of missing out
Half of package real estate is the remit, reinforcing need for immediate action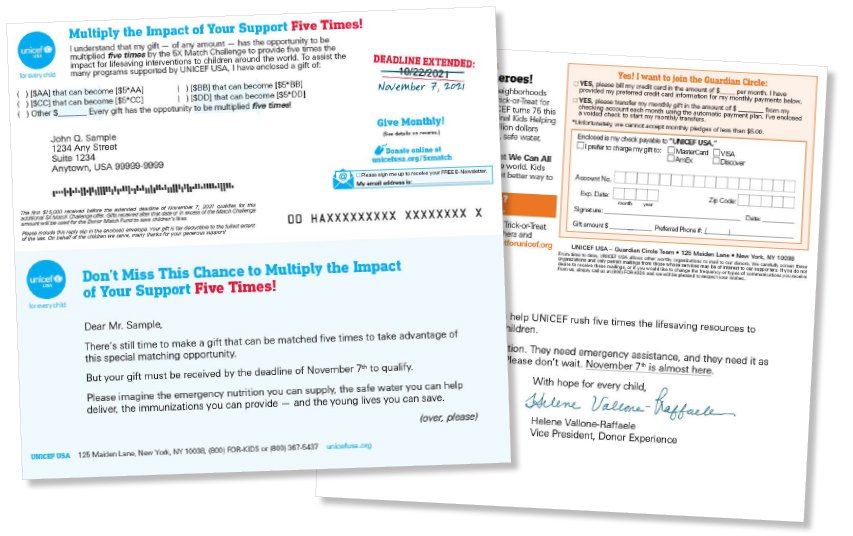 Reply envelope marked with the deadline underscores the need to act quickly
A live stamp adds extra urgency