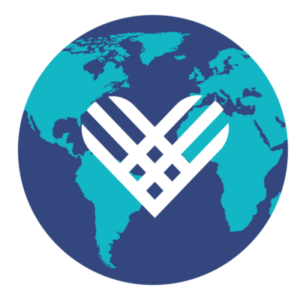 October 3rd, 2022
The biggest day in nonprofit fundraising is almost here! Are you as excited as we are?
Last year, nonprofits raised 9% more than they did in 2020. A whopping $2.7 billion on GivingTuesday 2021. Did you know that over 80 countries now participate in this worldwide day of giving?
In the US, about 11% of adults participate in giving so we hope you're ready! If not, review our list or use as a final checkoff to make sure you didn't overlook anything!
Reminder: This year's GivingTuesday is November 29, 2022.
Here's a checklist to help your organization make the most of this once-a-year fundraising opportunity:
DESIGN & COPY:
Use the #GivingTuesday logo but make it your own.
Feature a Matching Gift (or Challenge) offer if possible. It doesn't matter how much the match is, just have one.
Name your campaign if you don't have a match. You need a strong reason to give.
For example, "Give the Gift of Health" or "Save a Child" on GivingTuesday.
"Brand" your emails, donation page, automated gift receipts and thank you's to GivingTuesday to drive conversions.
Use #GivingTuesday in all your email and all your social media promotions. AND create a GivingTuesday hashtag that you can own.
Create a video if you have time! Include a still frame video image with a faux play button that drives to a donation form where the video is embedded.
WEBSITE:
Include a lightbox/pop-up on your website to draw attention to the special offer. Significant revenue can be generated from a lightbox! Promote early in the month and then again a few days before and until midnight on GivingTuesday.
If a hospital, see if the GivingTuesday offer can be leveraged across other pages beyond just the foundation page.
Include the GivingTuesday offer in your image carousel.
Make sure your donation page is mobile friendly — big boxes for ask amounts, third-party payment options like Apple Pay, Google Pay, Samsung Pay, PayPal — to encourage easy online donations.

Around one out of every six US consumers uses Apple Pay at least once a month. Almost a 9% increase over last year. Apple Pay is the leading digital wallet worldwide.
EMAIL:
Launch your campaign early.
Deploy at least one email a week before GivingTuesday.

Earlier and multiple times is better. There is no reason why you shouldn't encourage your constituents to give now — they don't need to wait for GivingTuesday to support you.

Schedule an email (or two) the day before Giving Tuesday to remind your constituents.
Competition for the Inbox (and share of wallet) is fierce, deploy emails throughout the day on GivingTuesday. Most nonprofits deploy only one email, but we recommend sending more. If you only have one scheduled, reconsider and add one or two more!

A minimum of one in the morning.
A minimum of one in the late afternoon or evening.

According to Engaging Networks, donations in 2021 picked up beginning at 8:00 AM EST, building throughout the day and peaking between 7:00 and 10:00 PM EST.

Use a different "signer" or "from" sender than usual to stand out in the Inbox.
Grab their attention with a great subject line and if you're deploying multiple times throughout the day, change the subject line and add an emoji or personalization.
"Forward" your morning email from another person for the afternoon to make sure they didn't miss this important opportunity.
Use a GIF in some of your email templates. Make sure it will render properly.
If you have a countdown clock banner, check to make sure the countdown clock service you are using does not have any open limitations. Some providers restrict the number of opens allowed and the countdown clock will stop working if your membership level is not high enough.
Create a GivingTuesday specific confirmation/acknowledgement email.

PAID ADS & ORGANIC SOCIAL:
Create a Facebook Ad campaign to acquire donors by targeting a donor lookalike audience.
Also target prospects and current donors.
Promote Match Fund through both organic and paid ads.
Use a square image tile to easily leverage creative across Facebook, LinkedIn, Instagram, and Twitter.
Run paid search and display ads, leveraging #GivingTuesday in your ad copy.
Go ahead and search GivingTuesday and see what nonprofits are at the top.
If you have a Google Ad Grant, turn it off during your GivingTuesday ad campaign runtime and use your brand and mission terms for your GivingTuesday ads.
OTHER CONSIDERATIONS:
Design a dedicated landing page that features the same GivingTuesday offer and imagery from your communications to drive conversions.
Enlist a celebrity or influencer to generate more views and engagement.
Promote GivingTuesday in your e-newsletters.
Send a GivingTuesday postcard with QR code for ease of giving.
Ask for a monthly sustainer/recurring gift.
Don't put your deliverability at risk by deploying old email addresses.

Your email list should be clean — run through file hygiene to scrub bad addresses well before November 1.

For newly-acquired donors, consider a special welcome email series for this group specifically acknowledging their GivingTuesday gift.
DAY AFTER EMAIL:
Demonstrate your immense gratitude to those who donated with a Thank You email the day after GivingTuesday.
Deploy an email the day after GivingTuesday to non-donors letting them know it's not too late. But remember to remove the Match offer unless you have an extension.
FINAL REMINDERS:
Evaluate your results and start planning for next year. Build on techniques that worked and change those that didn't!
Oh, and don't forget about fundraising in December! GivingTuesday should be your steppingstone into Year-End giving.
Good luck! We hope these tips help your nonprofit get your share of #GivingTuesday!
Blog contributors