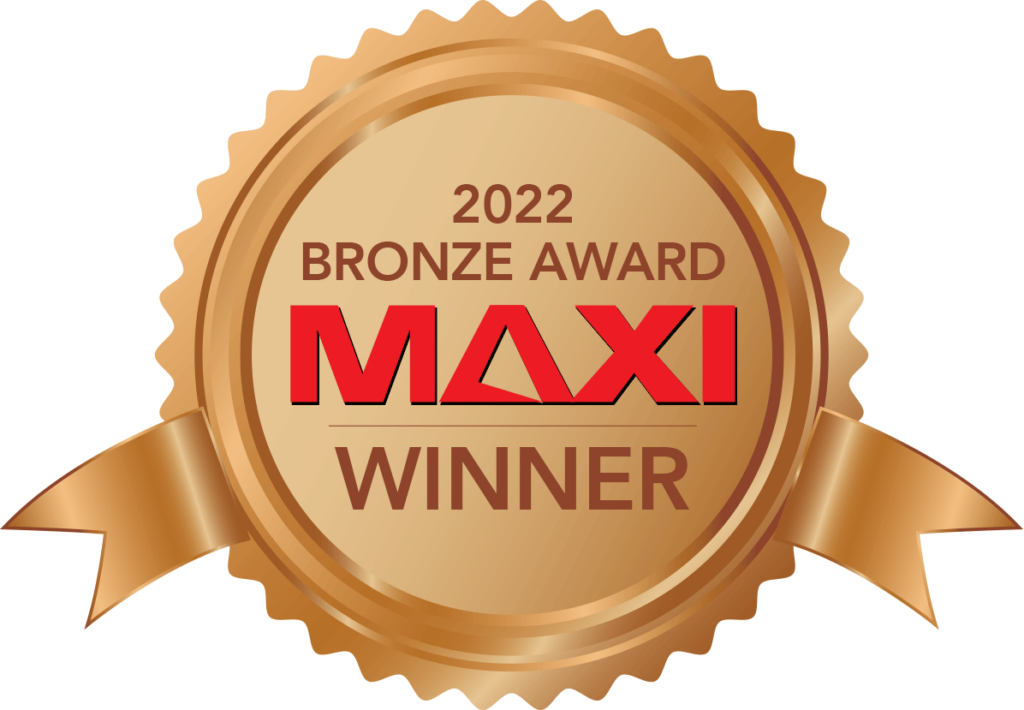 The direct mail launch of Women Power Democracy Launch tested a bold new look against an established control — and won big with donors. The effort was recently recognized at the 2022 MAXIs with a Bronze Award. Creative Director Aundrea Hearn explains: "The redesign mirrors the boldness and urgency required to fight these issues at the ballot box." Donors responded well to the new test creative, which lifted both the number and average size of gifts.
BACKGROUND:
The League of Women Voters is a nonpartisan, activist, grassroots organization that believes voters should play a critical role in democracy. In October of 2021, a non-election year, the challenge was to excite donors and motivate them to give and support the League's ongoing efforts.
Women Power Democracy includes four pillars crafted to inspire action: Democracy Truth Project, Expand the Franchise, Democracy Defense Fund, and People Powered Fair Maps.
STRATEGIC APPROACH:
MarkeTeam felt the powerful new program needed updated graphics as well. We recommended testing updated creative against the established control. Each design included Women Power Democracy messaging.
The new creative featured a clean, contemporary graphic treatment. Both packages mailed to a panel of 20,000 donors ensuring statistical significance.
Core elements were common to both the control and updated creative packages: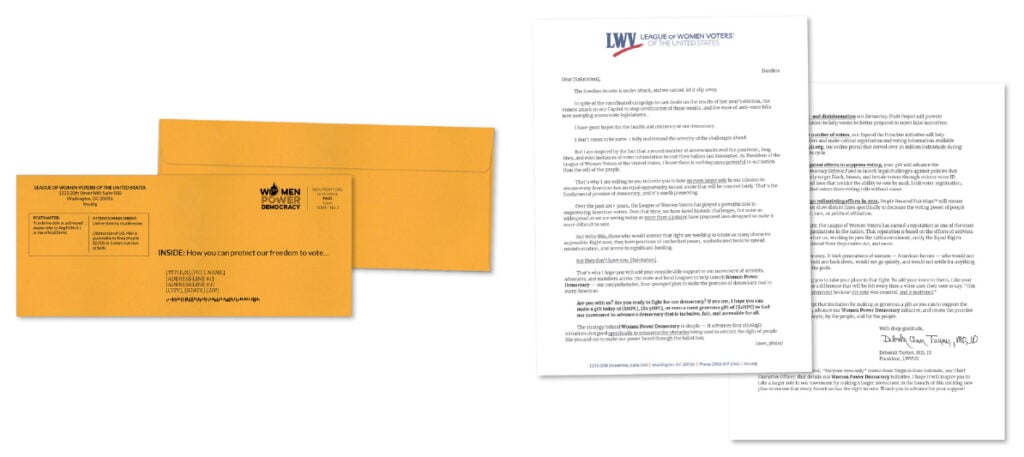 Kraft paper #11 closed face OE
Two-page letter – same letter for both packages
Four-page memo with a red rubber stamp marking the memo "For Internal Distribution". Women Power Democracy logo. Same content for both packages
Creative panel elements tested: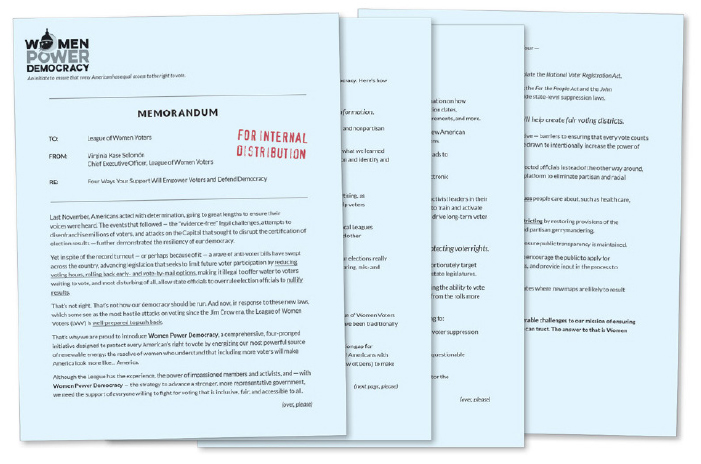 Control panel: In this traditional approach the four-page memo printed on blue stock and interleaved. Program pillars were numbered and distinct.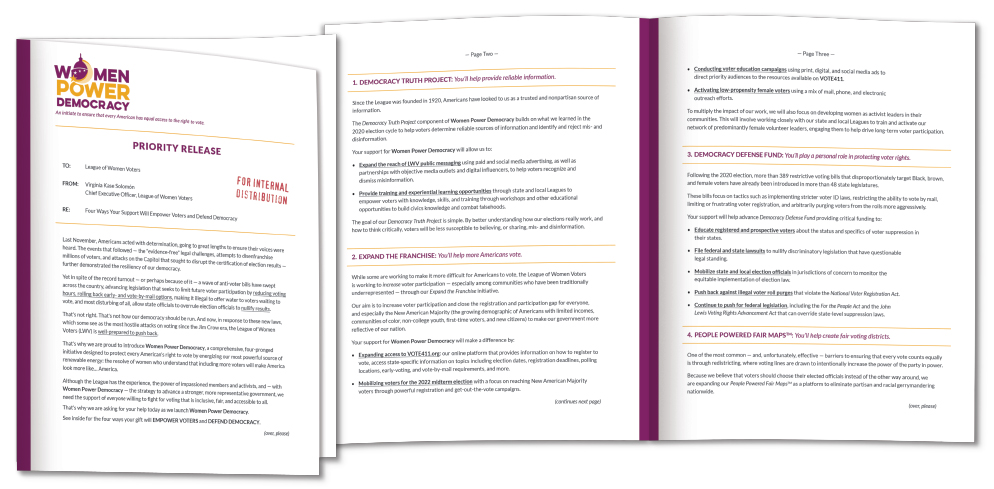 Test panel: For a bolder graphic approach, the four-page memo printed on white stock with a 4-color design. The Women Power Democracy logo was featured on page 1 and the campaign's purple and gold was used to highlight the program's four pillars.
PROGRAM IMPACT:
The bolder graphic approach exceeded projections on all fronts. Test panel creative drove a 13% higher response rate as well as an 8% increase in average gift amount. Combined, the revenue/M was 23% higher than the control package.
Not only did the new creative generate more responses and higher value gifts, but it offered valuable production advantages over the control. Standard white paper stock for the letter and memo is more economical and easier to procure. This is a valuable bonus, especially as paper is now in high demand and prices continue to increase.