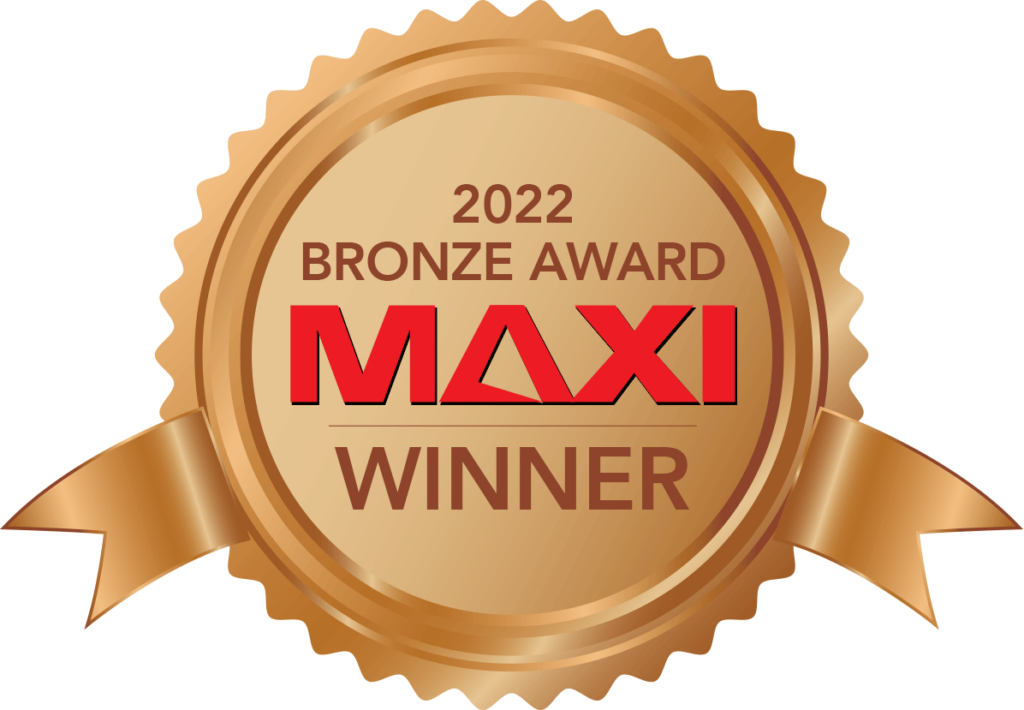 MarkeTeam's work for Pancreatic Cancer Action Network was honored at the 2022 MAXI Award ceremony at this year's Bridge Conference. The campaign brought in a stream of new monthly donors using a 12X Match.
BACKGROUND:
This campaign expanded successful creative that launched in 2020. For 2021, the multi-channel campaign supported monthly giving with robust appeals using mail, digital, the PanCAN website and SMS messaging. We also promoted a designated day of giving (August 31) in email only, and heightened awareness using SMS, a first application for PanCAN.
STRATEGIC APPROACH:
The 2021 campaign built urgency in all channels. A direct mail package featured a strong P.S., personalized address labels to raise awareness and a back end PopSocket® premium offer. The reply highlighted a limited time offer to join the Circle of Hope monthly sustainer club with a 12X Match for every monthly pledge fulfilled for an entire year.
Direct mail incentivized Circle of Hope monthly sustainer giving with PopSocket® mobile phone mount premium.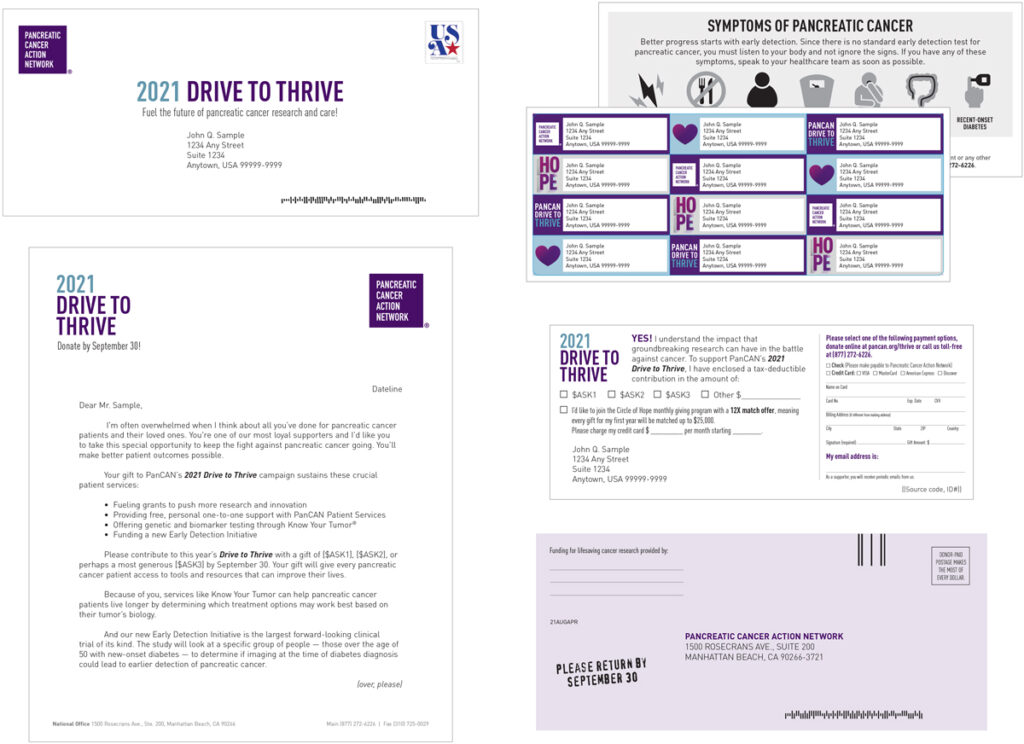 The package included a new back-end premium gift as well: a PanCAN branded PopSocket® cell phone mount.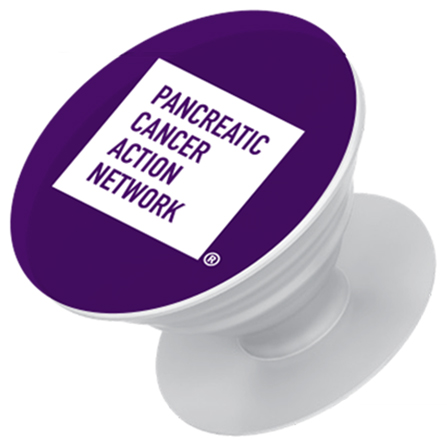 A two-touch extension email series designated August 31 as a single day of giving to increase urgency. SMS messages were sent that day at 8am to current Circle of Hope and Mid-Level donors. Those who did not give received a second text message at 2pm.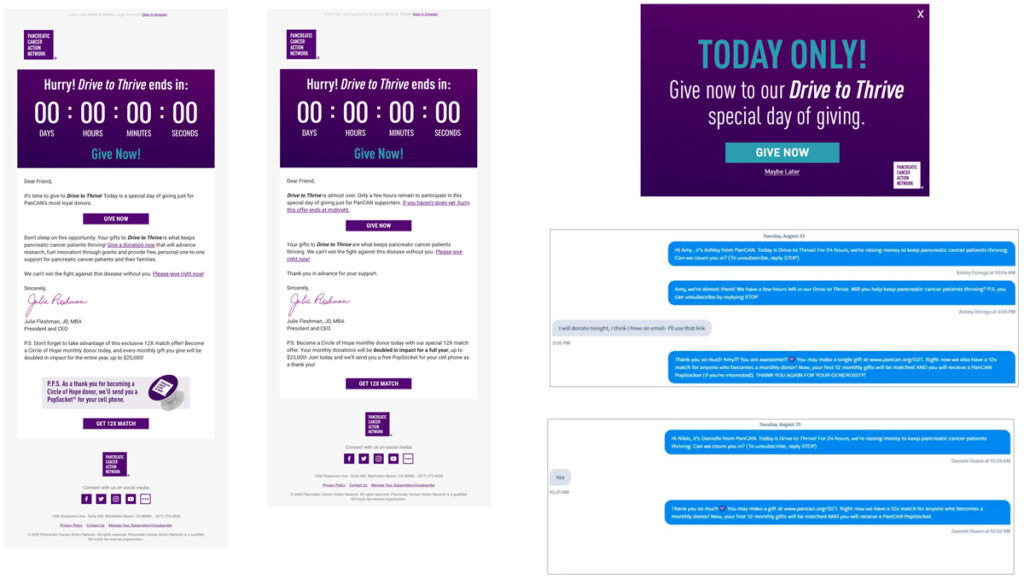 After the original deadline, we sent a Day of Giving extension appeal Match Fund up to $50,000. The extension was also featured in a second lightbox on the website.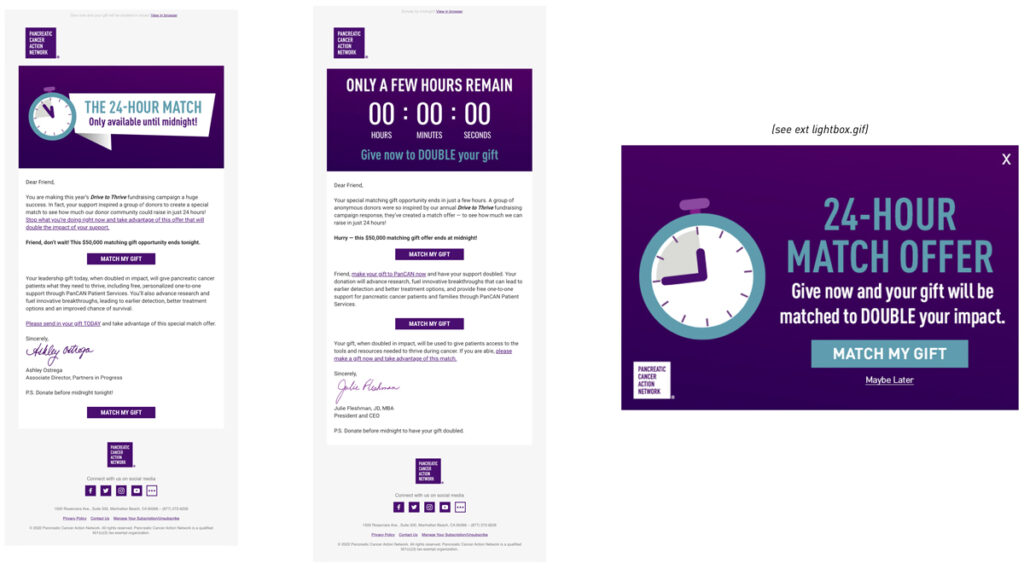 PROGRAM IMPACT:
The campaign almost doubled the number of monthly donors and increased the average gift to a record high. Direct mail donors raised their average gift by 17%. The SMS test contributed almost $10,000. The premium incentive and reminder email and SMS touches drove revenue up 200% over last year.