April 29th, 2019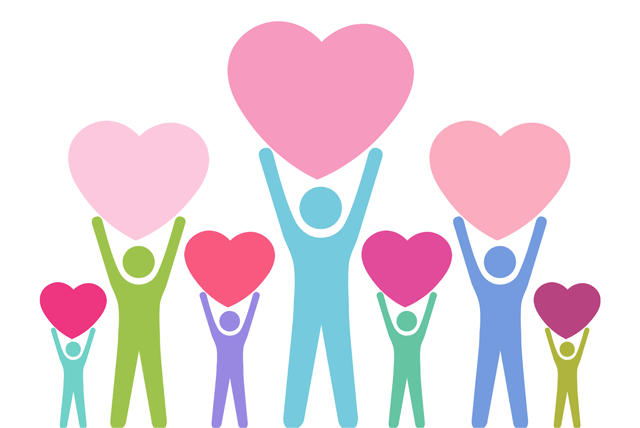 At this year's ANA Nonprofit Fundraising Conference in Washington DC, one of the topics called out the need to thank donors more frequently for their support, beyond the online autoresponder or standard direct response mail acknowledgement. Here are twenty five additional ways you can enhance existing or new targeted fundraising efforts to show your gratitude for your members and supporters.
Acknowledge their support on important dates, like their first, third, fifth or tenth anniversary of giving with a note or perhaps a certificate. This can be done annually, quarterly or monthly.
Handwritten notes can be particularly impressive since so few people write letters anymore. Have your Executive Director or CEO handwrite a generic message, then reproduce it on a notecard so it appears to be handwritten. You can also get your Board of Directors and development staff involved to send a personal note for gifts of $1,000 or more.
Provide an annual statement of support, but make sure you have all the gifts or you'll have the donor services' phones ringing off the hook.
Send photos of your organization in action such as an animal rescue, unloading emergency relief supplies, serving meals at Thanksgiving or special events.
Mystery shop your own donor service center to see how they answer the phone or respond to email inquiries, and whether they thank the donor for their support. Donor service issues are something that can be easily and quickly remedied.
Send an email or letter from someone directly affected by their support.
Ask for participation in voting on various designs for event t-shirts or the design of your supporter card.
Create a specialized newsletter by simply changing out the masthead on your generic newsletter. CARE's Mid-Level program changed the name on the masthead from World Report to President's Report to create their Mid-Level program's "insider" newsletter.
Implement an email or phone call follow-up to every donor services interaction to be sure your supporters are satisfied with their issue resolution. Thank them for reaching out to your organization.
"Close the loop" with impact reports on recent gifts. Make sure you show photos of the results.
Send an embossed supporter card even if you're not a membership organization. Emulate Amex's "member since" year.
Provide a messaging opportunity on your website and thank supporters if they use it.
Ask donors to share their personal connection to the cause.
Provide easy access via phone and email to your donor services department.
Outbound thank-you calls should be made for major upgrades or for special fundraising activities.
Send an email on national holidays like Veterans Day, Mother's Day, Father's Day and Valentine's Day.
Add "Thank You, Donors" to your staff's name badges at special events.
Direct Message users when they like, share or repost your Twitter, Instagram or Facebook messages.
Post their name on a donor appreciation wall, online or in your Annual Report. (Be sure to ask permission!)
Encourage honor and memorial giving to strengthen the bond to your charity.
Have a "pre-event" for supporters with early access for event participants who are also donors.
Provide opportunities to sign petitions for legislation or public speaking events for donors who cannot attend in person.
Allow your supporters to volunteer for various events, even if it's to merely stuff envelopes or make outbound thank-you calls.
Clean out your premium closet by sending leftover materials or returned mail items to your supporters.
Change your phone greeting to thank donors for calling, both manually and on voice mail.
Blog written by Ron Bell | Managing Partner and Founder