May 19th, 2022
This spring's NTEN Nonprofit Technology Conference (22NTC) offered more sessions and covered more topics than we can include here, but several members of our Analytics Department have shared a summary of their favorite sessions.
Make the Robots Do It!

Author: Allison Williams, Vice President of Analytics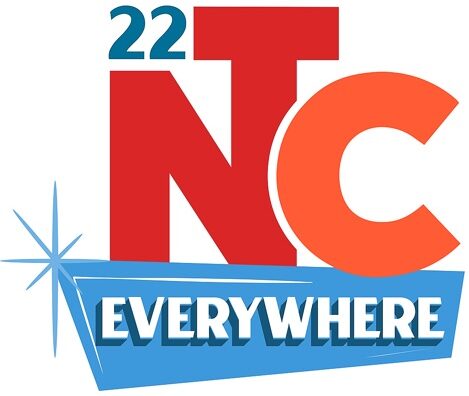 With limited resources and growing responsibilities, we are all looking for ways to streamline and automate where we can. So, I attended "Make the Robots Do It!" The session highlighted examples of how nonprofits can use technology such as Application Programming Interfaces (APIs) and Middleware to automate workflows and increase their efficiency.
APIs create a connection to a software platform or application that functions as a communications portal. You can use APIs to interpret data in a specific way, or to move data in and out of a system or silo.
Most commonly, that communication is to move data into or out of the system.

Custom-coded APIs can be built with tools like Python, but many applications today come with built-in APIs.

Some APIs connect directly from one system to another and form a full integration, but oftentimes a bridge between two APIs must be created to complete the connection. This bridge software is known as middleware.

All middleware was once custom-coded, but today there are no-code options such as Zapier or Make that have greatly extended public access to this capability and made the technology much easier to use.
One of my most valuable takeaways was the importance of considering API capabilities any time we are evaluating future MarkeTeam or client system upgrades. The ability to scale and adapt, easily access and manipulate data, and reliably enable one's systems to talk to each other is at least as important as the functionality of the individual systems themselves.
How to Win Change (Management) & Influence People

Author: Ryan Byrd, Director of Analytics
Change is vital for growth, innovation, and success. Jackie Day, from Cause Craft Consulting, led an extremely insightful and helpful conversation during the NTEN Conference about how to set your organization up for success by embracing change.
People are the key to an organization working.
Keys To Change Management
Keep the staff in the center of the change as they will be impacted by the new project, process, or tool.
Provide ample training on new platform and processes — the team will need guidance to change old habits and learn new ones, so plan on being available for questions, too.
Make sure success is well defined before starting the project and measure progress towards those goals.
Communicate early and often. People who feel in the know are more likely to stick with you and the upcoming change.
Acknowledge and validate feelings about change or else you risk losing the human part of the work.
Choose the right channel for the type of education needed, such as a webinar, in-person workshop, email references, blog post, online video, newsletter update or all of the above!
Prepare handy resources for just-in-time learning where and when folks need it, like troubleshooting FAQs, cheat sheets, and help desk office hours and contact info.
Listen to your people. Respond, improve, iterate — and communicate the tweaks so your team feels heard and valued.
Be gentle with yourself — you're changing too!
Testing Your Digital Fundraising & Focusing on Digital Inclusion

Author: Taylor Duncan, Lead Analyst
Determining which messaging is most effective and ensuring these methods are inclusive for all types of donors is essential for any nonprofit's digital fundraising ecosystem. Jeremy Haselwood, author of the 'Digital Fundraising Blueprint' and creator of FundraisersUnite.com community, shared tips to consider during the NTEN Conference when it comes to thinking of ways to test your digital fundraising. Chris Carter and Kyla Winchester, from Candela Strategies, and Alex Tom, from UNHCR, emphasized the importance of multichannel fundraising during the NTEN Conference and being inclusive to all types of donors using numerous channels vs only digital vs only direct mail.
Donors are all individuals with different backgrounds, so it's critical to use messaging that speaks to everyone — and ensures no one is left behind.
Testing Your Digital Fundraising

Testing is usually inexpensive and improves ROI.
The key takeaway is testing allows you to have more insight which means more impact.
See what works and doesn't. When testing, change one variable at a time.

Focusing on Digital Inclusion for Everyone

Think about what inclusion is and how to improve.
Focusing on one type of messaging causes you to miss economic/income/class, geographic, or even age considerations.
While Digital First prioritizes digital channels, Digital Maturity seeks to distinguish the right mix of channels.
A few tips to consider for improvement: determine goals, get feedback, get buy-in from all levels in nonprofit, and collect data.
Your donors are multichannel donors and do not think of you in one channel solely.
The Great Transfer of Wealth: How to Reach the Next Generation

Author: Erin Lehmberg, Data Scientist
Today's consumers are tomorrow's donors! The NTEN session called "Great Transfer of Wealth: How to Reach the Next Generation" was brilliantly led by Nathania Fung and Nejeed Kassam (NTEN Board Member) and focused on building relationships with younger generations, who will be the stewards of their parents' wealth in the coming years.
Younger stakeholders will be calling the shots soon, and they want opportunities for personal involvement in your organization. If they feel disconnected, they'll take their charity elsewhere.
Other key takeaways include:
The Boomers are the largest American generation in history, so as the U.S. population shrinks, nonprofits will be competing for a smaller donor pool with a higher giving capacity.
Smart nonprofits are using content and social to start building relationships with young stakeholders now.

Sustainer programs are great stepping-stones to build the relational trust required for donors to make a planned gift.

Younger generations are driven by their peers and their ability to have a felt impact in charitable organizations, so get them involved to win their loyalty.

Young people are 46 percent more likely to donate if a coworker does and 65 percent more likely to volunteer if their peers at work are already doing so.

Family ties (or lack thereof) inform giving habits.

Be intentional in your communications with Gen X singles and pet owners because they are statistically high-quality donors.
If you want to learn more about building your Planned Giving program and paving the way for younger generations, keep an eye out for an upcoming blog to continue the conversation.