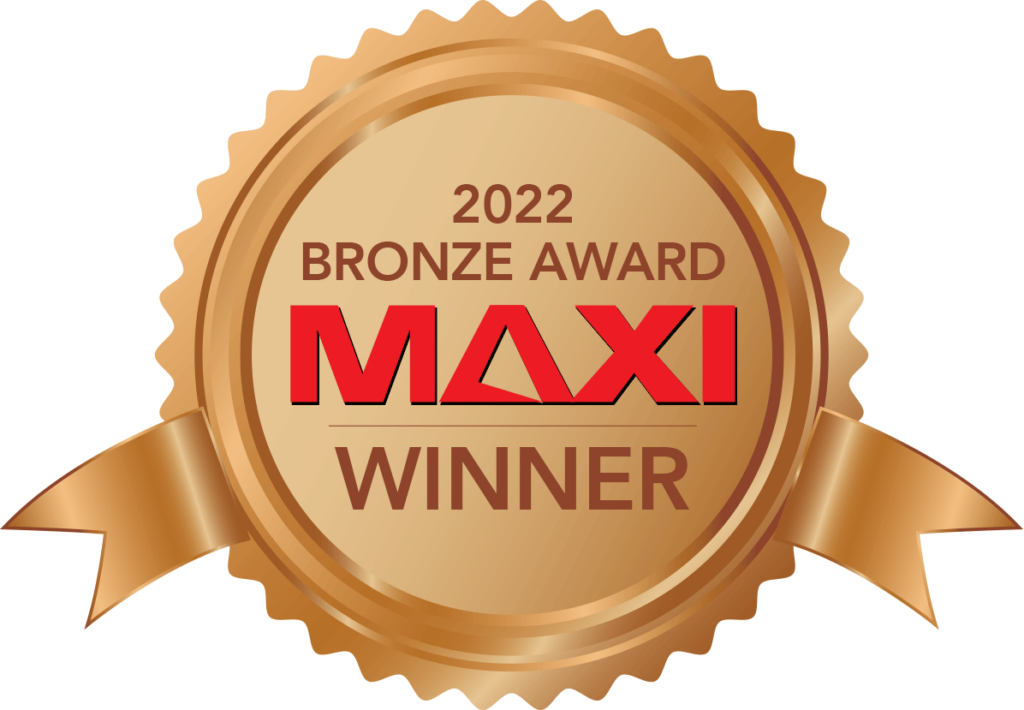 UNICEF USA has, for many years, mailed a "Once and Done" acquisition package with great success. The appeal offers donors a chance to give once — with the promise that we'll never ask them for another gift (if that is their preference). But in 2021, MarkeTeam created an even more effective way to connect, which was honored with a Bronze MAXI Award at the 2022 Bridge Conference.
BACKGROUND:
The established control was an A7 notecard package that educated about UNICEF's lifesaving work. MarkeTeam tried a cold weather-focused approach that leveraged a new format, message and sticker to drive engagement. Donors connected enthusiastically with the "Hats, Boots and Mittens" package, which produced a higher response rate and average gift.
STRATEGIC APPROACH:
The new "Hats, Boots and Mittens" test creative replaced the A7 notecard with a #10 envelope package and letter reply. It included the compelling "Once and Done" offer from the control, and asked donors to help supply lifesaving winter clothing — hats, boots and mittens to help children survive the extreme cold.
In addition to the letter, the package included a checklist of supplies needed, a cheerful interactive sticker of a winter hat overlayed with the call to action "Keep Kids Warm" to place on the reply, and a shipping label to return with the gift. It also featured photo inserts from the established control.
PROGRAM IMPACT:
The package was well received, delivering a two-part success. Results were even stronger than projected, with an 18% lift in response and 18% in average gift. Additionally, we saw a 50% reduction in opt out rates — from 22% to just 9%.
Based on its strong performance, the new creative is being rolled out in the fall and winter campaigns of 2022 due to the seasonal nature of the thematic platform.

Clean #10 OE with UNICEF's signature brand blue resonates instantly with donor
Shopping list suggests specific cold-weather items the donor's gift can provide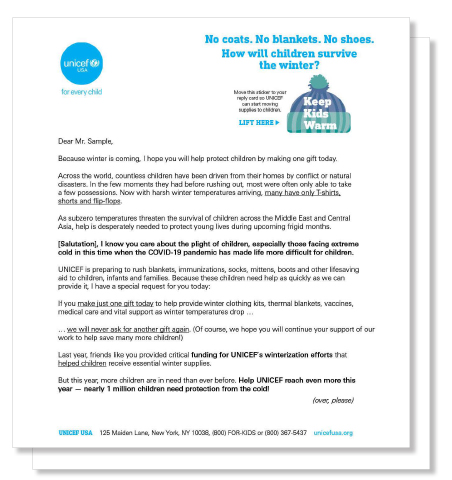 Letter copy explains the need for lifesaving supplies, especially as temperatures drop and makes life even more dangerous for vulnerable children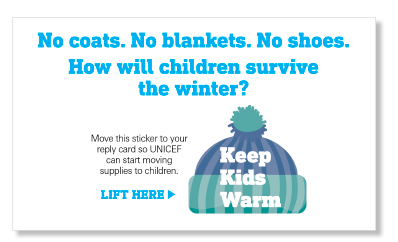 Engagement device with clear CTA to "Keep Kids Warm" that donors were instructed to place on their reply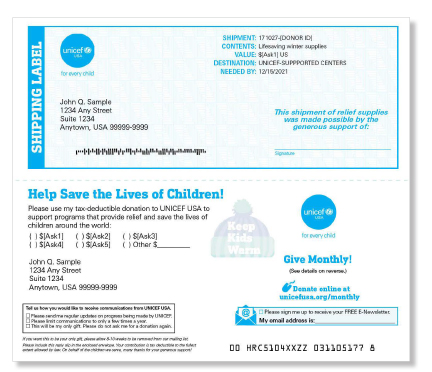 A second engagement device reinforces the importance of acting. Shipping label encourages donors to return their reply and help get supplies to children in need